Book Reviews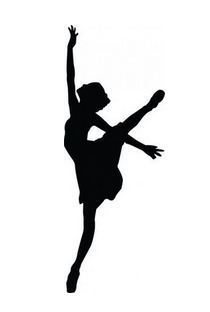 ---
 What I Read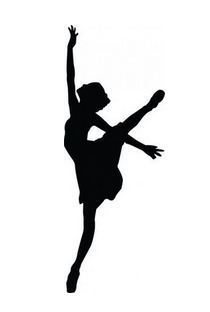 This month I read 4 books 
1 was a short story, and another was my finished up a beta-read; so really, it was 2 books. I blame Seveneves… that books was was about 500 pages too long, and not a pleasant read for me.
*** I have now read 62 of my 52 book goal for the year. I am 24 books ahead! (I was 24 book last month) ***
---
The Time Traveler's Almanac Read Along
Myself and a group of fellow time-travel enthusiasts are committed to reading and reviewing every single story in The Time Traveler's Almanac. 
We are doing by reading one story per week and posting out review every Thursday.
To see a full list of The Time Traveler's Almanac reviews and reading schedule, visit The Time Traveler's Almanac Page
Follow along on Twitter with #TimeTravelThursday
Feel free to join in any join time! Just leave a comment down below 🙂
asdf
---
Interviews and Guest Posts
Interview: Elizabeth Guizzetti – author of The Light Side of the Moon, a dystopian, science fiction novel.
Interview: Eric Tozzi – author of Apocalypse Weird: Phoenix Lights, a post-apocalyptic, alien invasion novel.
Interivew: Ferrett Steinmetz – author of The Flux, a urban fantasy novel,
Guest Post: How to Dazzle Your Readers with Vibrant Settings by Alexis Radcliffe – author of A Vanishing Glow, a steampunk, flintlock fantasy novel.
---
What I Watched
Got any recommendations?
---
Upcoming Reviews
Still deciding on what I want to post tomorrow, but later this month will we have Monochrome by H.M. Jones. And I won a copy of Envy of Angels by Matt Wallace, another one of the Tor.com novellas, so it'd great to read and review that before its release date.
If I finish all those, maybe I'll read NOS4A2 or Horrorstor to get in the Halloween mood.
---
Next Escapes?
Currently reading The Wells of Ascensions and hope to finish the Mistborn trilogy this month – before Brandon Sanderson's book tour comes and then that copy of Envy of Angels by Matt Wallace,
What do you plan on reading?
---
Author Signings & Book Events
Brandon Sanderson: Shadow of Self Tour – I am not going to be buying that new novel, but I do want to get all my other book by him signed… which would be 10 books. The unwritten rule is get no more than 3 to 4 books signed, then you go to the back on the line to get the rest singed, correct? 
Tor's Fall Flights of Fantasy Tour, featuring Seth Dickinson, Ilana C. Myer, and Fran Wilde – As much as I would love to buy and get all three of these signed, I will only be getting Updraft by Fran Wilde.
Margaret Atwood –  she is on tour for her new novel, The Heart Goes Last. I've never read anything by her before, but I am going to order a copy The Handmaid's Tale to get signed.
((I really wish all these weren't in Boston. I don't mind 1 1/2 to 2 hours – I actually love driving long distance – but driving back that far 10 o'clock at night, is a bit of pain))
I also may be attending The Boston Book Festival
Anyone else planning to go to any of these author events or festivals?
---
Bonus
Yep, September 12 marked my one-year blogiversary 😀 😀
I created this in September 2014, but October was my first full month of blogging, so I took some screen shots. I don't know how these are related compared to other blogs out there, and I don't care. My first month I only got 14 views and last month I almost hit 800. I cannot describe how awesome that feels.
I'll reflect on this blog and why I'm doing it at a later date – I have big announcement coming next month  – but it's crazy to think that people actually take the time to click and read and comment on what I think about book. I want to sincerely thank you all. It mean a lot 🙂
Check me out on:
And The Time Traveler's Almanac Group Read Page
-DJ