Backlist Burndown is a monthly meme hosted by Lisa from Tenacious Reader where you put aside at least one book from your blacklist every month to read, and then post a review of it on the last Friday of that month.
I could not have picked a better time to read this story. After just reading another short story, where I felt there was unnecessary amount of world-building to help develop a character, this is a PERFECT example of how you don't need pages and pages to create a world and sympathetic character.
---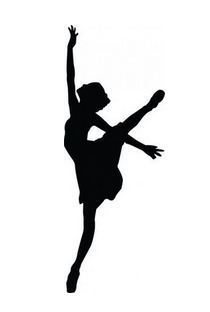 During the Dance by Mark Lawrence
Publisher:
Publication Date: June 29, 2014
Edition: ebook, 9 pages
Genre: Short Story, Fantasy
Rating: 4.5/5
---
The ending game me goose bumps
Backcover:
A short story about a child with a gift for seeing past the world.

A story of love, loss, and the dance in between. Absolutely not a romance.
This may be the greatest example ever of how to write an effective short story. How to build a world without droning on and on for pages; how to develop characters and foster their relationships with the readers, without having to delve into events of a characters past or having to create numerous conversations with other characters; how to create a compelling plot with mystery and intrigue, that is not faced-paced, because the story is deeply emotional – created by everything I have listed thus far – it feels so.
There is no need for me to provide a synopsis. During the Dance is only 9 pages long and under 2000 words long. (And it's FREE ON AMAZON). By the time you finish reading this review you could probably read half of the story itself. But I will say: this is not a romance story, but a story of love. Not of man and women (or man and man), but a love of family and of those whose matter in your life.
This is why Mark Lawrence is such an amazing writer. If he able to write a story that can create these emotions in readers, and a sympathetic and surprisingly complex character, all from a story that isn't 2,000 pages long… imagine what he can do with 200,000 words? It's no wonder why Jorg is one of the greatest fantasy characters of all-time, and The Broken Empire trilogy is one of the greatest fantasy series of all-time.
In my non-professional, but total reading-enthusiast, opinion, every aspiring writing should read this story. If you can learn to write a story this, in this short of words…This is an excellent example of how to write an effective short story.
4.5/5 Rating
-DJ
Date Read: 09/24/15


Review Written: 09/24/15